Whatcom County Library System will be hosting a free virtual event on reducing worry in children. Since anxiety is rampant among children (and adults), this event is most timely. The author will read from her book Shrinking the Worry Monster, A Kid's Guide for Saying Goodbye to Worries and discuss ways that parents and kids can reduce their anxieties.
The library staff will then lead the kids in how to make a Worry Box!! The Worry Box is very fun to make and is a useful way to keep worries contained in a box and NOT in one's head!
The event is Saturday, 2/5 from 2-3 p.m. For children 4 – 12 and their parents or caregivers. Preregistration is required: https://wcls.libcal.com/calendar/events.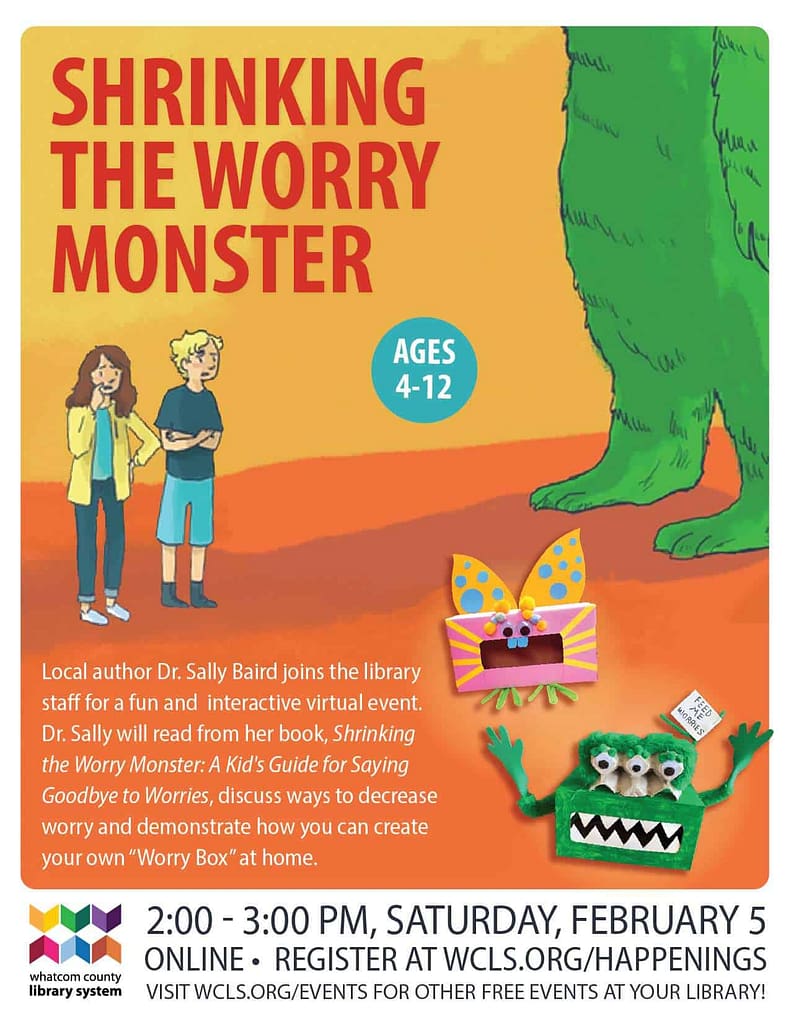 A big thank-you to Whatcom County Library for hosting this event!
Sally Baird, PhD, is a retired child psychologist and co-author of the book Shrinking the Worry Monster. See her website at www.drsallyb.com. She is available for zoom events about anxiety, sleep, and other children's mental health issues.