Shrinking the Worry Monster, A Kid's Guide for Saying Goodbye to Worries is now available on Kindle for $6.99. However, it is free if you have Kindle Unlimited or happen to catch a free promotion!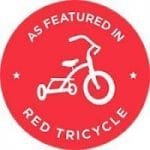 Given the anxiety surrounding our children, the book continues to be very timely. The author has recently given a virtual book event to both Parkview and Birchwood Elementary School PTO groups, along with delivering 15 books to the Peace Health Pediatric Department. The author's latest article How to Help Kids That Are Grieving Life Before Covid was just published in Red Tricycle online magazine. The interest in helping children with their worries remains high.
Shrinking the Worry Monster is also available in soft cover and hard back form. Please go the author's website www.drsallyb.com to see more tools on how to shrink worries.
Sally Baird, PhD is a retired child psychologist and co-author of a new book titled Shrinking the Worry Monster, A Kids' Guide for Saying Goodbye to Worries. See her website at www.drsallyb.com. If your child has worries about COVID-19, you may want to read Dr. Sally's blog on helping kids who worry about the pandemic, school, illness, and so much more!