Since the book event at King's Books had to be rescheduled, it is nice to share about our last successful book event. Covid-19 has put almost everything on hold, but more book events at other locations will be scheduled. Follow Sally's blog postings for future events. (See King's Books store here.)
Co-authors Sally Baird and Kathryn O. Galbraith appeared together at the King's Book event in Tacoma on 2/27/20. It was wonderful to talk about the book from each of our unique perspectives as a child psychologist and a children's book author. Sally discussed how she learned her strategies for reducing a child's worry in her private practice. Kathryn talked about how this was the first time she got to share book writing with another author. She found the experience wonderful and challenging. The engaged audience included children, parents, and professionals. We were thrilled with the event. Thank-you King's Books and Herbert the cat!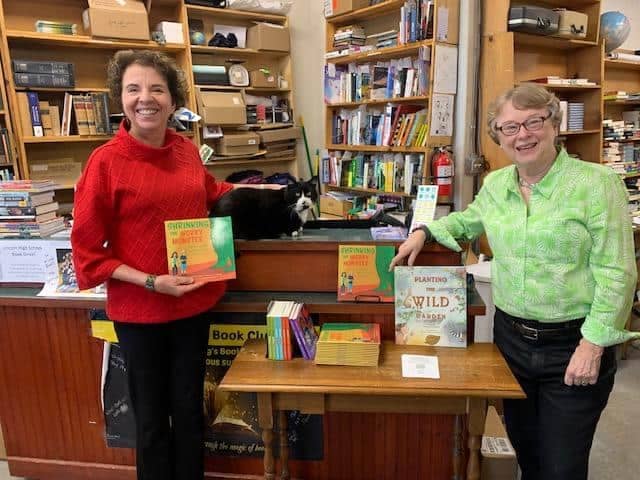 Because of the Covid-19 outbreak, a book about helping children with worry seems even more timely. Despite book store closures, our book Shrinking the Worry Monster, A Kid's Guide to Saying Goodbye to Worries is still available online at Village Books (click here) or anywhere books are sold online.