If you are like our family, you are struggling with just how much you should mingle with extended family and friends during this seemingly endless COVID-19 pandemic. What really is safe? Is it okay to see your grandchildren? What if you have a long awaited camping trip scheduled with your extended family? Can you see your friends if you wear masks? Can your kids safely have play dates? Wouldn't it be nice if there were guidelines to see friends and family during COVID-19?
These questions are swirling around most people's minds as they navigate this dangerous time. Most sources tend to say that it depends on your circumstances and you need to make your own decision. I don't know about you, but that response leaves me more confused and even angry. I want to see some guidelines so my family can make informed decisions about what to do. Here is an excellent article that really does give some guidelines in MPRnews.
Guideline Summary
Wear a mask, wash hands, social distance…….THE BASICS.
Really do rely on the 6 feet of distance between people. If the passengers in your car are 5 feet close to you, then they are too close. This includes grandchildren without a mask.
Socialize outside.
Take special care when visiting older parents.
If you go to a cabin with family or friends, ideally have only a few people, use separate bathrooms, cook separately, disinfect surfaces frequently, and stay outside as much as possible
It is possible to have extended family or friends sleep overnight at your house, if they sleep in a separate part of the house. But the longer you are with people inside, the greater the risk. The real danger comes from the shared facilities of bathroom and kitchen.
You can have folks for dinner if you are 6 feet apart and outside.
You can walk with friends or have a picnic, but again, 6 feet apart, keep gatherings small, and have a conversation beforehand to lay out expectations.
We tend to overestimate getting COVID-19 from strangers, and underestimate getting it from people we know. Always think about how you would feel if you found out you may have infected a loved one.
Go From Being a Spreader to Keeping Each Other Safe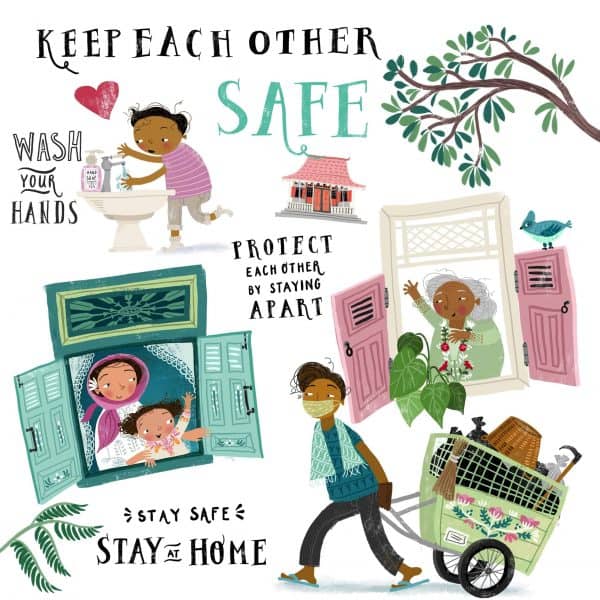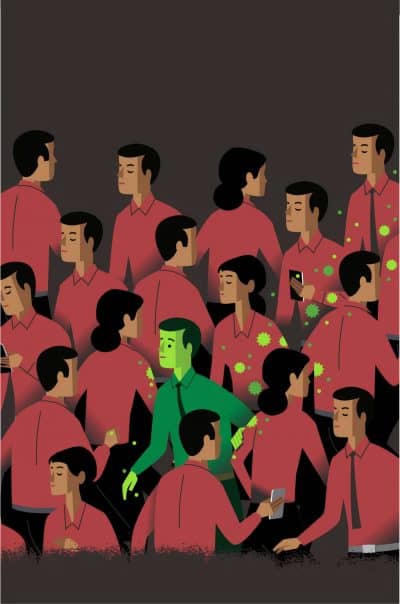 It Really Is Up to You
Each person has their own take on how much they are going to socialize with others during this time. If your friends or family have decided on a plan that works for them, you probably won't change their minds. Having a discussion to get each other's perspective can be very helpful. Ultimately, you and your partner need to make your own informed decision about how you are going to see your friends and family. So please follow guidelines and stay healthy! The risk of getting sick is not worth it.
If you know others who are struggling to figure out safe guidelines, please share this information with them. It may help to reduce some of the confusion we all face right now. Thank-you!
Sally Baird, PhD is a retired child psychologist and co-author of a new book titled Shrinking the Worry Monster, A Kids' Guide for Saying Goodbye to Worries. See her website at www.drsallyb.com. If your child has worries about COVID-19, you may want to read Dr. Sally's blog on helping kids who worry about the pandemic, school, illness, and so much more!